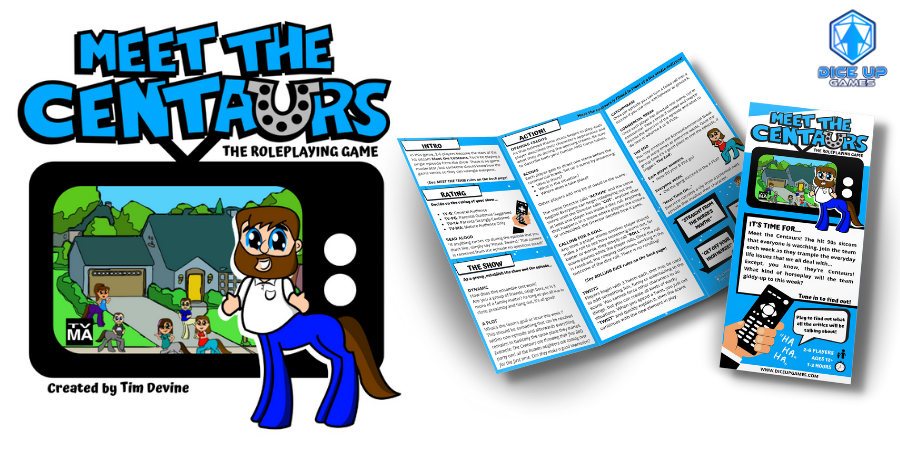 Meet the Centaurs
IT'S TIME FOR...
Meet the Centaurs! The hit 90s sitcom that everyone is watching. Join the team each week as they trample the everyday life issues that we all deal with...
Except, you know, they're Centaurs! What kind of horseplay will the team giddy-up to this week?
Tune in to find out!
Meet the Centaurs is a GM-less, one-page RPG. It can be printed front and back on 8.5 x 11 paper that can be folded into a tri-fold brochure.

In this game, 2-6 players become the stars of the hit sitcom Meet the Centaurs. You'll be playing a single episode from the show. There is no game moderator, but someone should know how the game works so they can wrangle everyone.
All you need to play is a copy of the game, a ten-sided die (d10) and some scrap paper to jot down your character info. Sessions can last as long or short as you want, but typically run between 1 to 2 hours.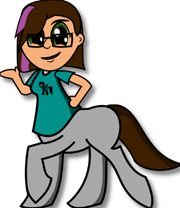 If there is enough interest, I may print up some physical copies and ship them out to those who support the game above the recommended amount!
Meet the Centaurs by Tim Devine is licensed under a Creative Commons Attribution-ShareAlike 4.0 International License.

http://creativecommons.org/licenses/by-sa/4.0/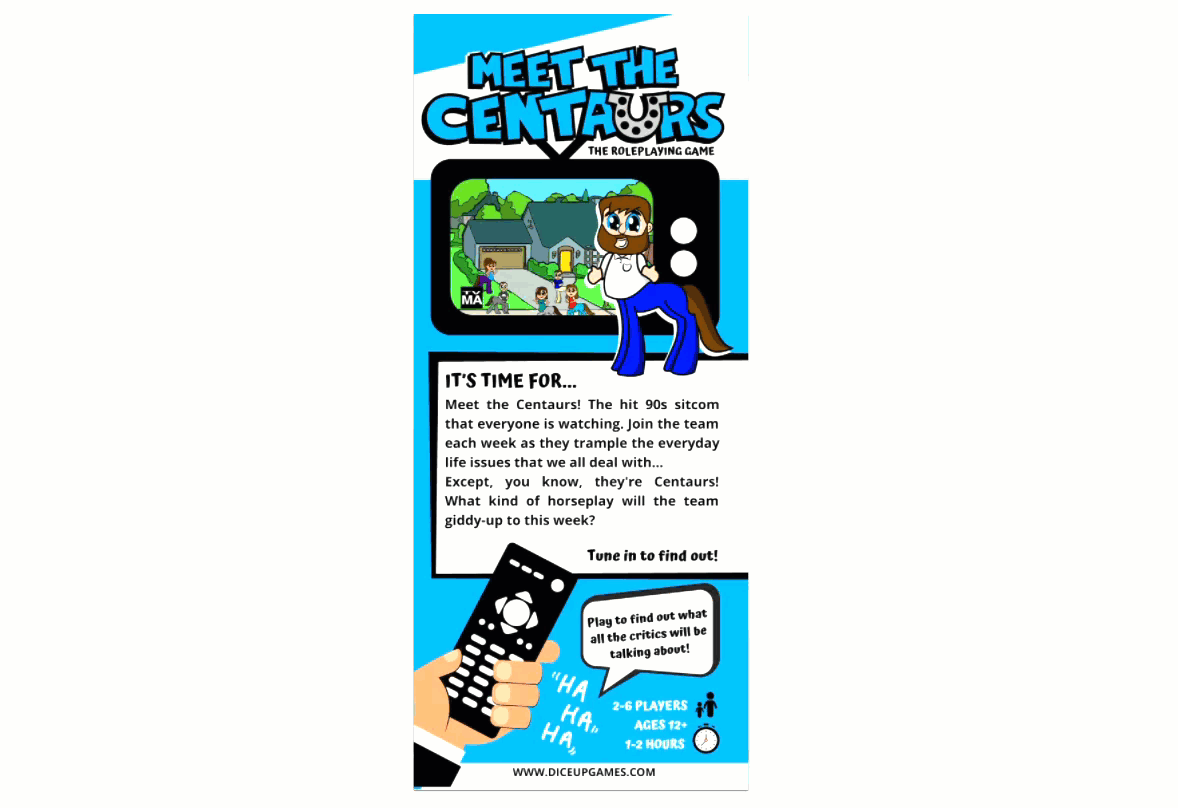 Purchase
In order to download this game you must purchase it at or above the minimum price of $3 USD. You will get access to the following files:
MEET _THE_CENTAURS_RPG_B&W.pdf
1 MB
MEET _THE_CENTAURS_RPG_Full_Color.pdf
2 MB